DPM is an PeopleCert and EXIN accredited Exam Center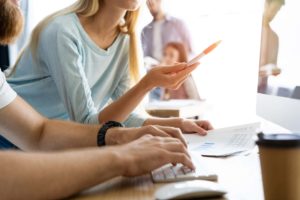 It is possible to take all EXIN exams at our DPM office in the center of Brussels on Thursdays and Fridays, by appointment only.
To register for an exam, fill out all the required information on the form below.
For all additional information please contact our office by e-mail or call us on +32 2 203 68 38.
A complete overview of EXIN qualifications and exam prices can be found on the main site of EXIN.